Sprocket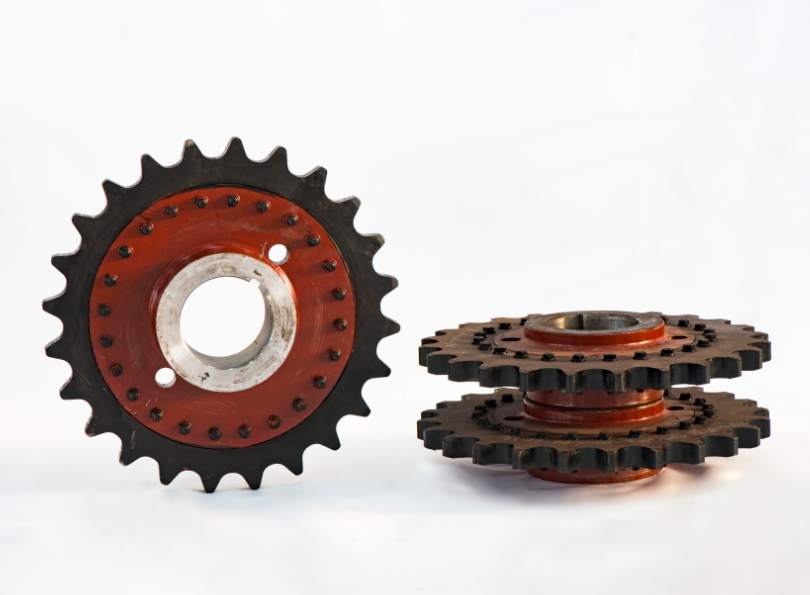 The sprocket produced by our company, whether drive or tail of the sprocket, is made of high quality alloy steel as raw materials, by CNC machining centers precision machining sprocket tooth profile and treating tooth surface by induction hardening heat treatment, the surface hardness of the sprocket is HRC54~58, accordingly ensure chain and sprocket tooth correct meshing, to keep bucket elevator running smoothly and extend service lifetime of sprocket.
Segmented sprocket
After service a certain period of time, drive sprocket is needed to replace. In order to reduce the cost and workload of replacing the drive sprocket, currently most of the drive sprocket is designed to segmented type (toothed rim + hub), only toothed rim is needed to replace after sprocket worn. Currently the toothed rim of segmented sprocket is machined by gantry CNC machining center, split with high precision indexing, the segment of same model sprocket can be completely interchangeable.
Structure characteristics
At toothed rim and hub, some holes are drilled, when assembled align the holes' site and insert the elastic cylindrical pin with opening slot, then plug the high-strength bolts. Since the elastic cylindrical pins have some space of expansion and contraction, some processing deviation can be compensated, it is very great convenient to assembly (especially on-site assembly). Fastening nuts are the metal locknut type.