Bucket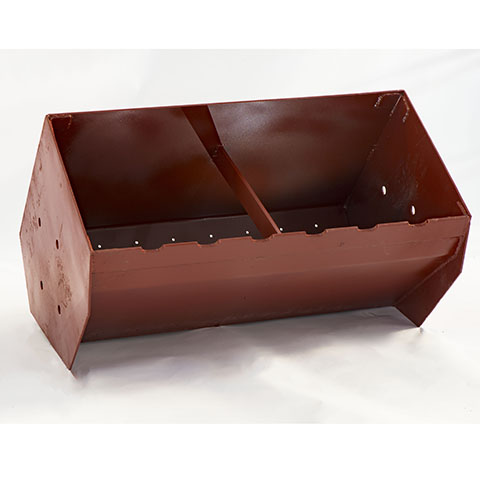 The bucket of elevator, is a key component for material conveying, and also is a kind of wearing part, we have detailedly studied it for many years. We have designed bucket A-type, D-type, L-type with different cross-section shape based on different material and operation condition, under same bucket width there is a maximum bucket volume by optimizing design.
Characteristics
Bucket A-type: suitable for powder material.

Bucket D-type: suitable for bulk and small granular material.

Bucket L-type: suitable for powder, bulk and small granular materials.

For circulation bucket elevator of roller press system, the bucket has a wear-resistant edge with teeth shape and thickened body plate with 16Mn steel where the body plate is easy to wear, in order to promote wear resistance of the bucket edge and extend the lifetime of bucket. Bucket in different part with different material and the thickness of steel plate, not only reduce the weight of bucket itself but also achieve a purpose of " the best use of everything ", play a role in energy saving.

For bucket of large conveying capacity bucket elevator, especially when the bucket is wide, the rigidity of bucket is full considered under meeting the requirement of conveying capacity, the measures are taken to prevent bucket deformation during structural design.

For some bucket elevator modification with increasing capacity, we devoted to research and development, while meeting the requirements of the site conditions, to achieve conveying capacity requirements.

To ensure the manufacturing precision of the bucket, side plates is formed with stamping mould; assembly welding is carried out with fixtures

In order to accelerate the discharge rate of material, several rows of holes are drilled at bottom of the bucket.

Under normal conveying capacity, filling ratio of bucket is not more than 70%.