Boyu M&E held the signing ceremony of the 2022 annual target responsibility letter and safety responsibility letter.
time:2022-01-28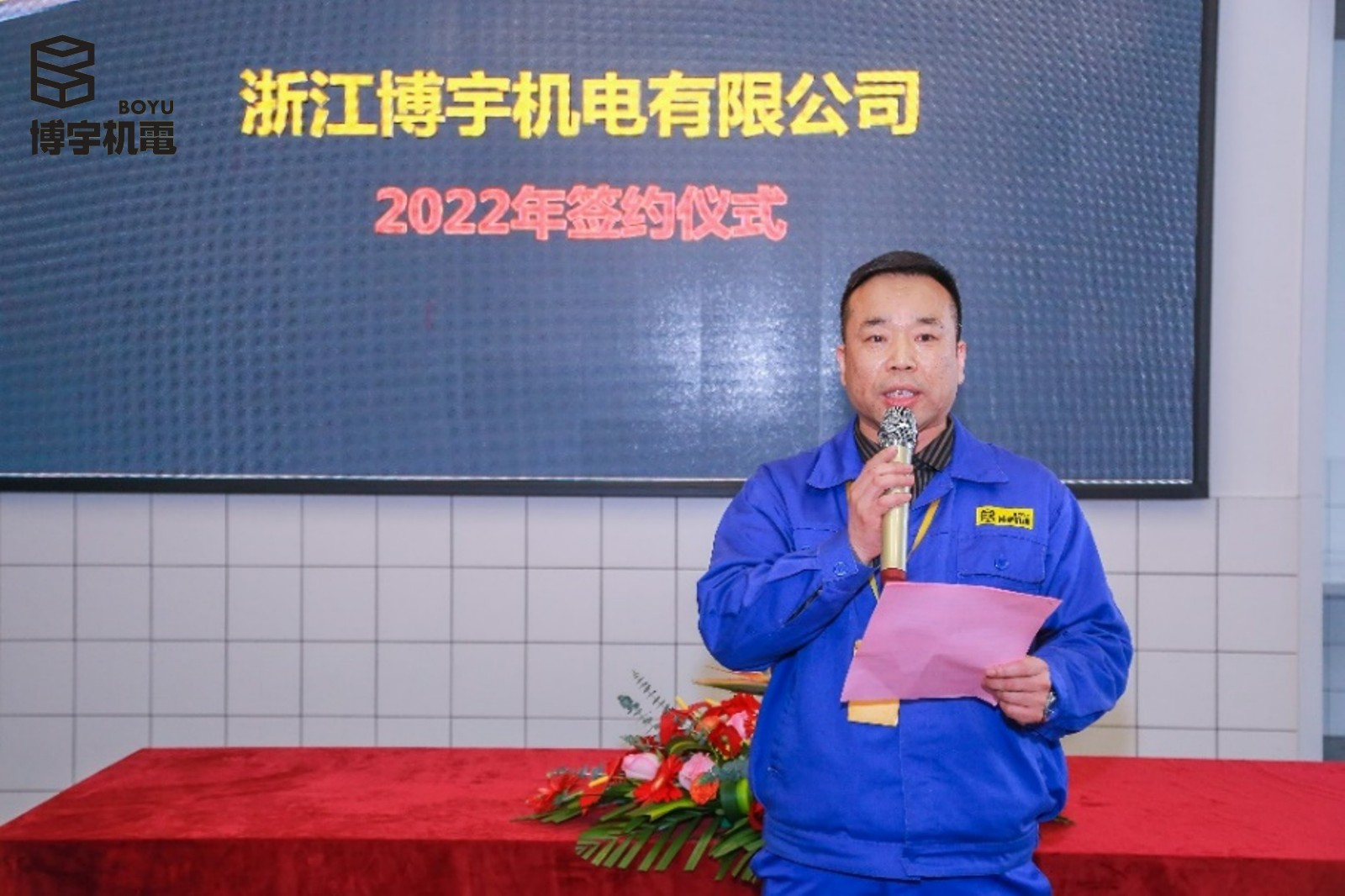 Clear goals, strengthen responsibilities, and thorough implementation. The signing ceremony of the "2022 Boyu Electromechanical Target Responsibility Letter and Safety Responsibility Letter" was grandly held on January 26. The board of directors, the management team, and all departments' management staff attended the ceremony. The chairman of the board of directors said that completing the critical goal of "start-up again" in 2021 ahead of schedule resulted from the concerted efforts of all employees. He then made specific arrangements for the essential tasks such as management ideas, strategic layout, and operation targets in 2022.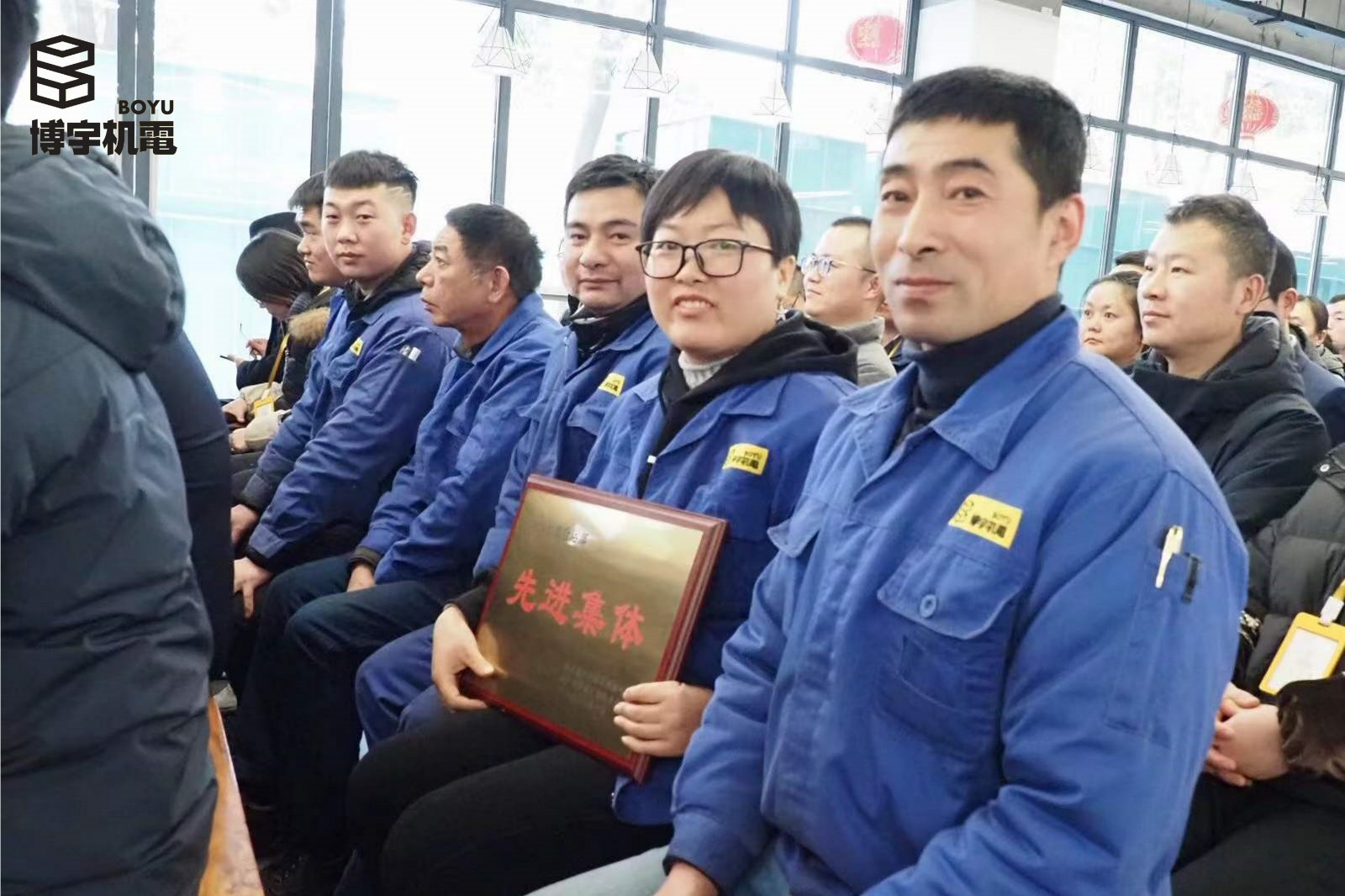 Managing Director Zhang Qinhua emphasized that in 2021, Boyu E&M completed six technology enhancements, seven process improvements, and 12 workshop equipment renovations in production management; As of equipment, a 12,000 kW laser cutting machine, truss robots, automatic welding robots, and other intelligent equipment have been purchased, with an investment of nearly 10 million RMB. With the upgrade of hardware equipment, process optimization, and continuous improvement of all staff's skills, Boyu M&E has worked together and exerted its subjective initiative, achieving record growth of 33.28% in sales contracts, 57.99% in production turnover, 64.18% in revenue and 55.56% in staff efficiency, and most importantly, a 21.03% substantial increase in front-line staff income. In the overall economic downturn, Boyu E&M employees have built a ladder to overcome the enormous wall blocking the goal, maintaining a high sense of purpose at work, continuously improving professional quality, and giving full play to the spirit of solidarity and cooperation to drive the company forward.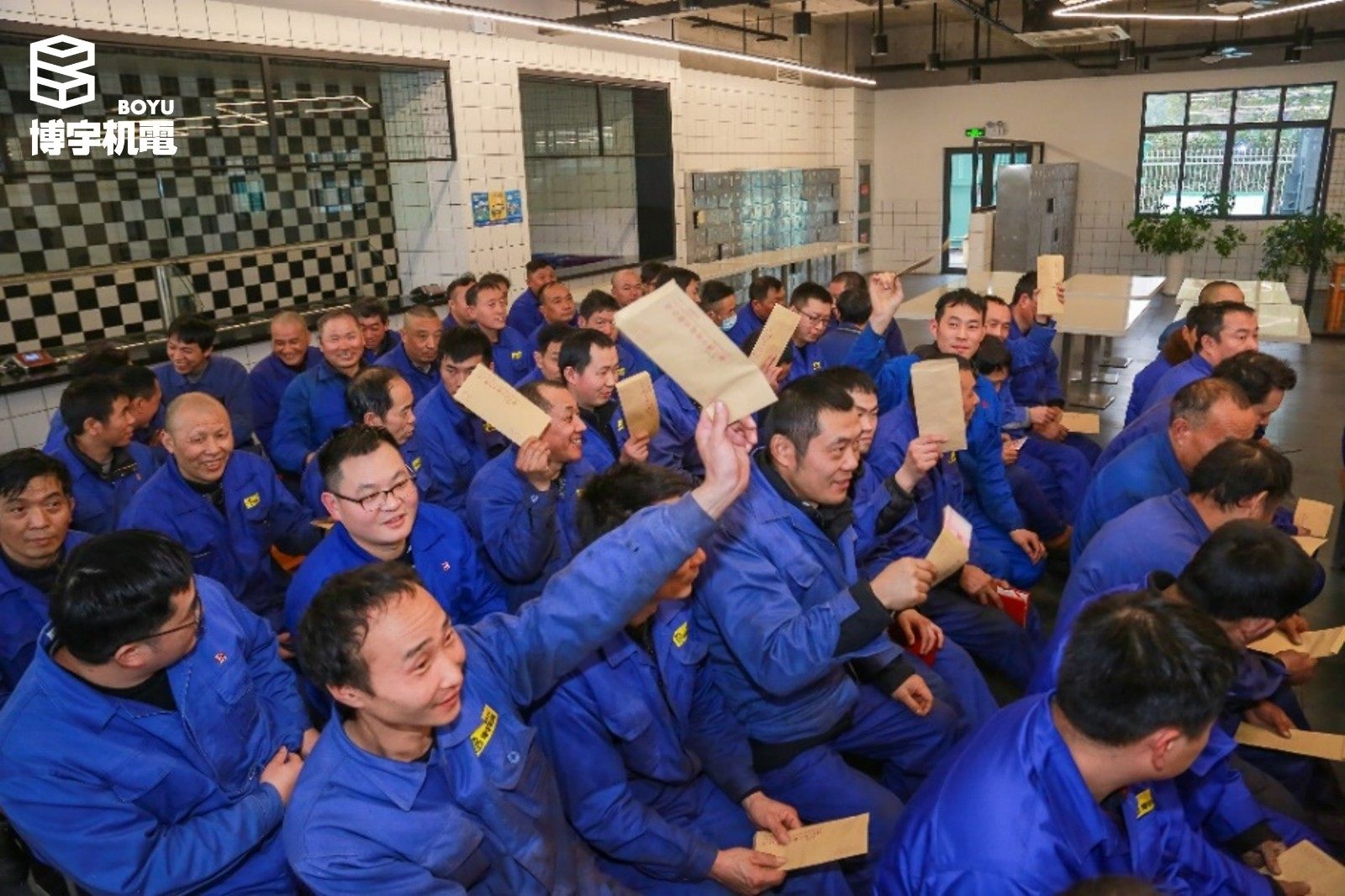 Duty general manager Zhang Haiyong said that 2021 is the year of innovation and reform and a crucial year for the company's development. In 2021, we overcame all obstacles. In 2022, we will review the situation, strengthen our courage to meet challenges with high spirit, and meet the second 5-year strategic plan of Boyu M&E with firm belief and efficient action, and a serious and responsible attitude: 1. Build a globally famous brand; 2. Continue to lead the industry; 3. Create new services; 4. Improve intelligent production; 5. Achieve human efficiency and double financial efficiency.
The past has become history, the future is the goal, and grasping the present is the priority. In an uncertain time, Boyu M&E will embrace changes with actions, continue to innovate, improve competitiveness, and give full play to Boyu's accumulated influence over the years to assume a leader's responsibility of driving the industry to low-carbon, environmentally friendly, safe, reliable and intelligent development. Without earning small steps, a thousand miles cannot be reached. Without accumulating small streams, a river cannot be formed. We will start from ourselves, from small things, do everything well, and work hard with goals to achieve significant results. The signing of the target responsibility letter further inspires the confidence of all colleagues. Under the leadership of the Board of Directors and the management team, we will rivet our energy and rise to the challenge. With 100% execution, we will continue to maintain the spirit of "pursuing 100-points products and offering 100-points services" and once again write a gorgeous new chapter of Boyu M&E.
back