Celebrating the May Day and the 100th Anniversary of the Founding of the Party. Boyu M&E held a Fun Sports Day
time:2021/5/17 16:45:57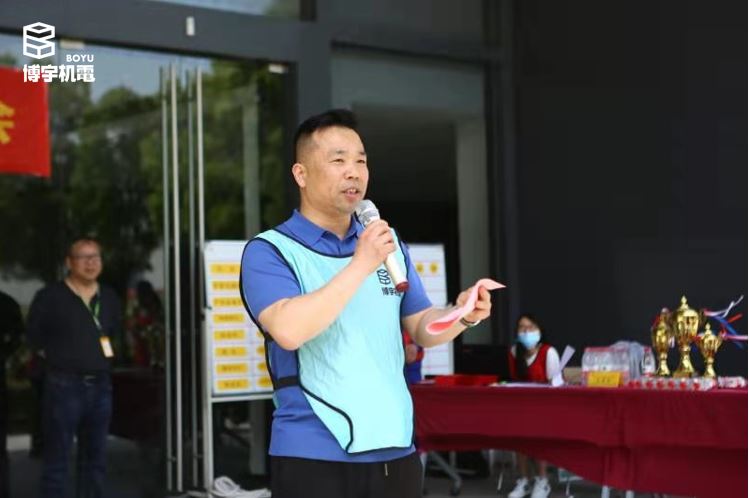 To celebrate "the 100th Anniversary of the founding of the Party and the International Labor Day", Boyu M&E carefully planned and formed teams to hold the Staff Fun Sports Day in Jiaxing production base on April 30.
The theme of the Sports Day is "strengthen your body, energize, surpass your dream, unlimited passion", which aims to invigorate the spiritual life of our staff, enhance their physical fitness, and to further raise the cohesion & competitiveness of the team. The Sports Day lays a solid foundation for promoting a new round of high-quality development at Boyu.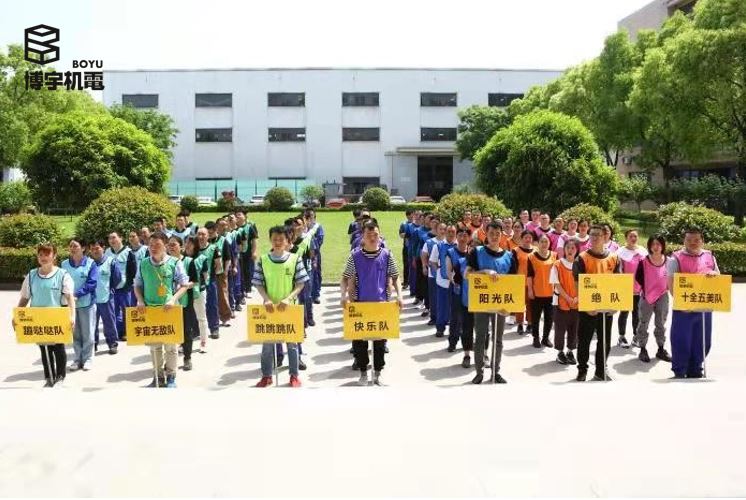 The 7 teams were: Team Cosmic Invincible, Team Perfect 10 with 5 Beauties, Team Jump Jump Jump, Team Happy, Team Absolute, Team Bounce, and Team Sunshine. The competitions were divided into individual and team divisions. The game officially started after the opening announcement by Vice President Mr. Zhang Haiyong, the whole field was full of enthusiasm and spirit. The contestants held the spirit of "friendship first, competition second", concentrated fully and performed their best. The audience cheered and shouted along. Sweat and smiles were on everyone's face. After intense, fierce and fun competitions, the game ended successfully. The winners of the team champion, runner-up and third runner-up are Team Perfect 10 with 5 Beauties, Team Absolute, and Team Sunshine respectively. The Individual champion was Gao Jun, runner-up were Zhu Yangyan and Wang Liping, and the third runner-up were Liu Lili, Wang Kaijun and Dai Caifeng.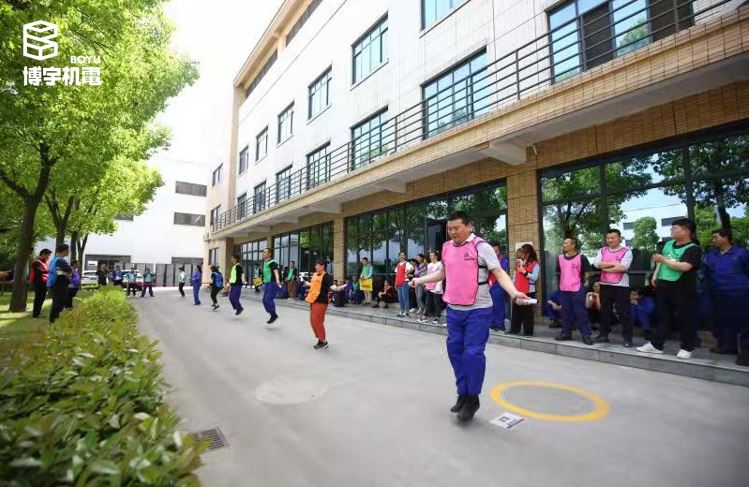 Through the Sports Day, staff were further stimulated to be aggressive, hard-working and united in the spirit of cooperation, showing their energy and passion, and enhanced the sense of collective honor and consolidated corporate culture. In the competitions, a high-standard, style and determination to move forward were demonstrated. Boyu expects that in the field of enterprise development, our staff can turn the Olympic sports spirit of higher, faster and stronger into inexhaustible power to promote development, with more confidence and determination, full of spirit, striving for the first-class, and making greater contributions to individuals, teams and Boyu.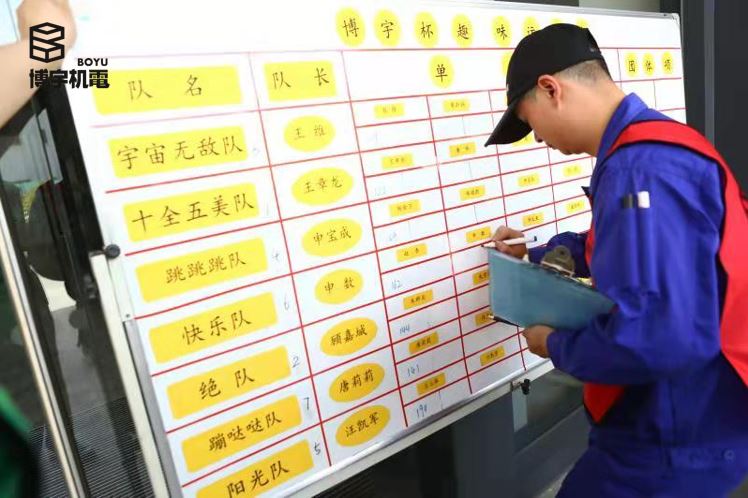 back