Liu Dongsheng, Director of the Standing Committee of the National People's Congress in Jiaxing Provides Guidance in Visit to Boyu M&E
time:2021/1/12 17:56:17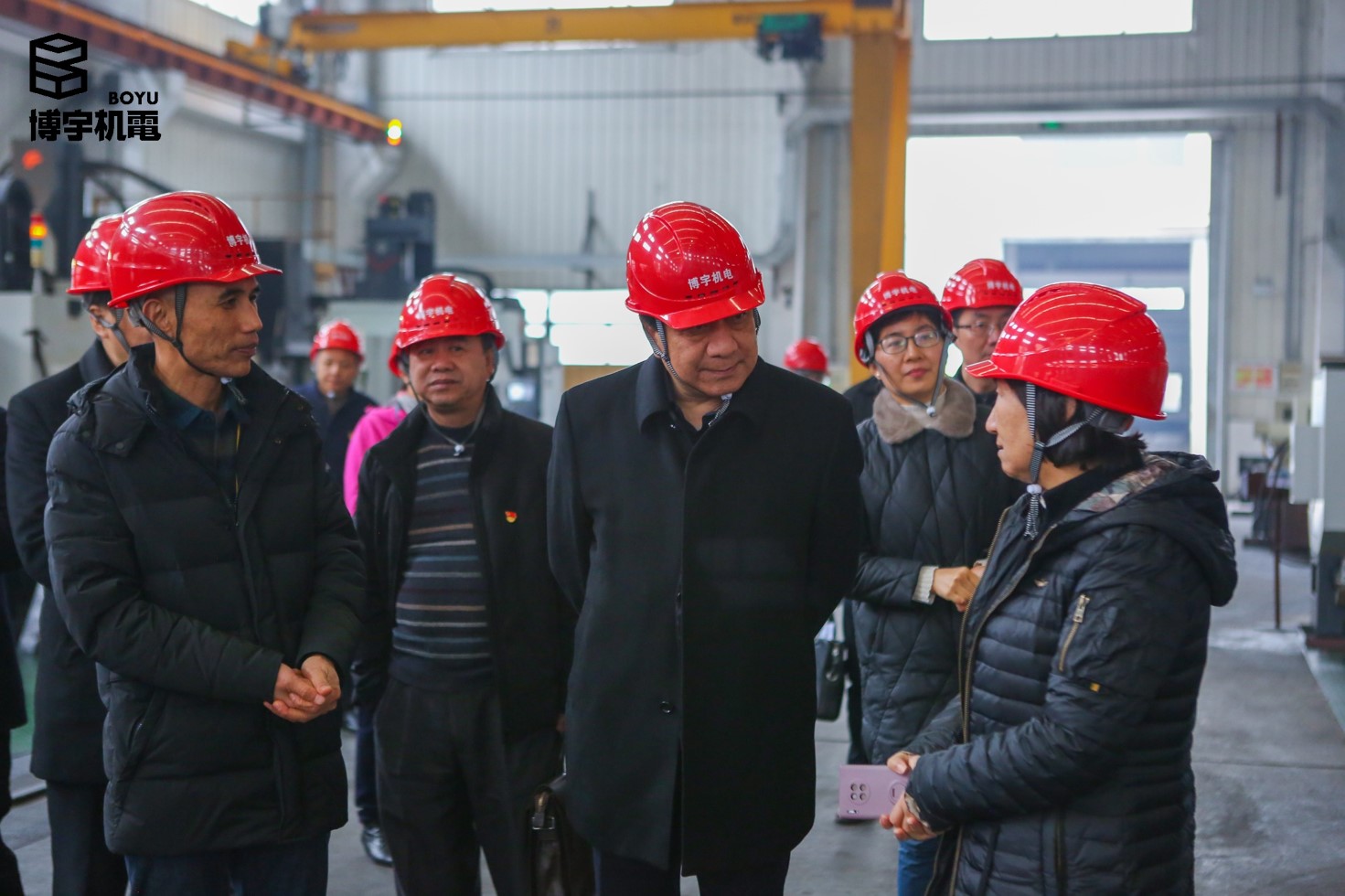 On the afternoon of January 5, Director of the Standing Committee of the National People's Congress in Jiaxing, Liu Dongsheng visited Boyu M&E to listen to people's problems at the grassroots level and providing solutions. He was accompanied by the district's standing committee Deputy Director Ren Xuxiang, district Traffic Transport Bureau party committee secretary, Director Tao Xiuzhen, the town's party committee secretary Peng Feng, the town's deputy party committee secretary, Mayor Wu Chao, and the town's standing committee Chairman Jin Hao. They were passionately received by Boyu M&E General Manager Zhang Qinhua, the head engineer, director of R&D Zhu Guifang, and Deputy General Manager Shi Fengliang.
Chairman Liu of Boyu M&E expressed his gratitude to each leader for their visit and guidance before introducing the company's development history, business scope, and operational targets. He then accompanied Director Liu Dongsheng in inspecting Boyu M&E's materials transport production line and chain type elevators.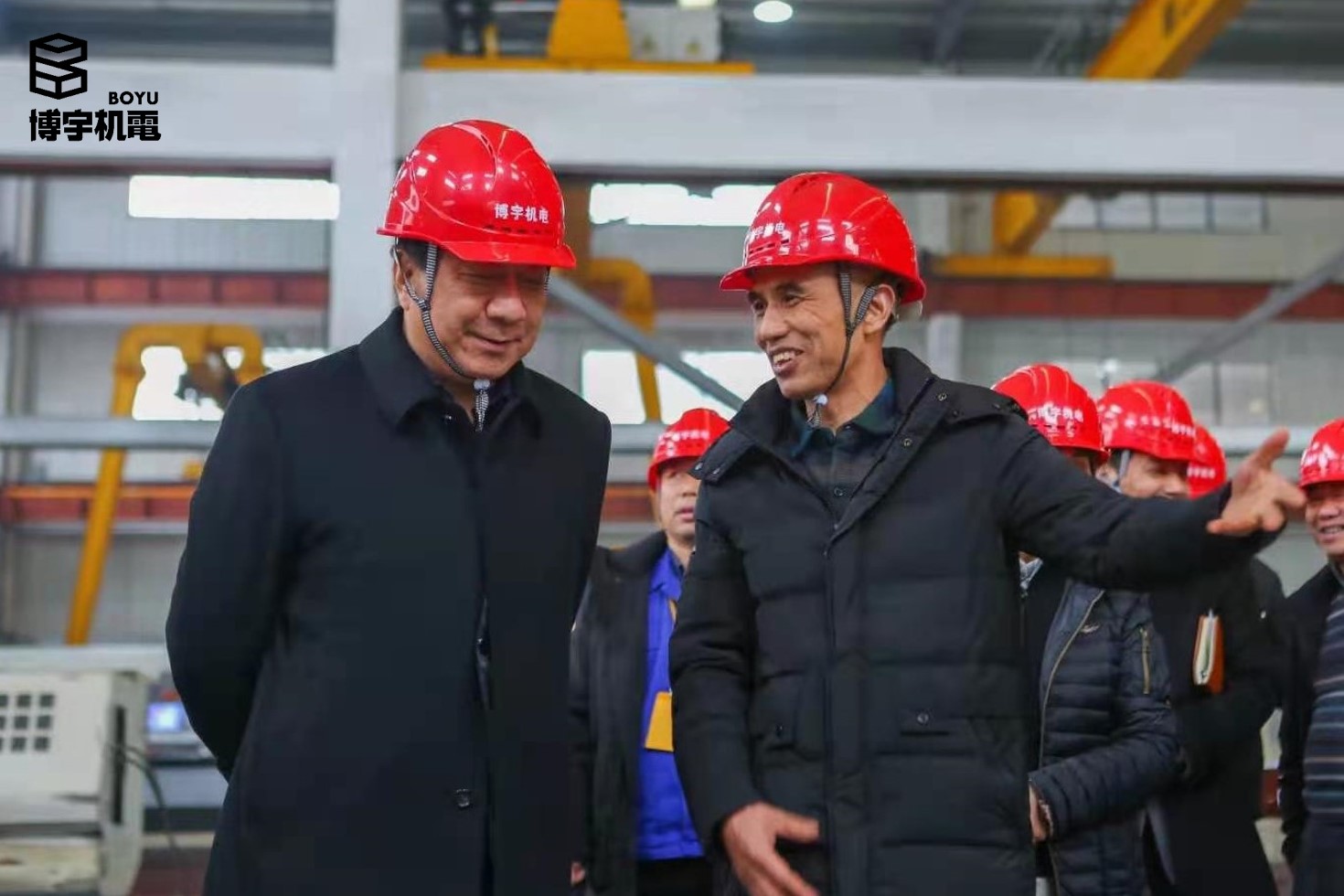 During the seminar, Director Liu Dongsheng expressed his approval towards Boyu M&E's development principles of "social responsibility, caring for employees, spirit of craftsmanship, and Boyu century". He also pointed out that during enterprise development, it is necessary to establish a comprehensive training program, improve academic-corporate partnerships, recruit, train, and retain talent, introduce modernized management, utilize smart warehouse inventories, enhance management performance, and reduce management costs.
Boyu M&E will take those words to heart and move forward with gratitude. The care and support from each leader will drive us to grasp opportunities in new circumstances and bring out our enthusiasm as we perform to our advantages, accelerate innovation and transformation, and make even greater contributions towards optimizations and improving the industry's standards in service and service quality.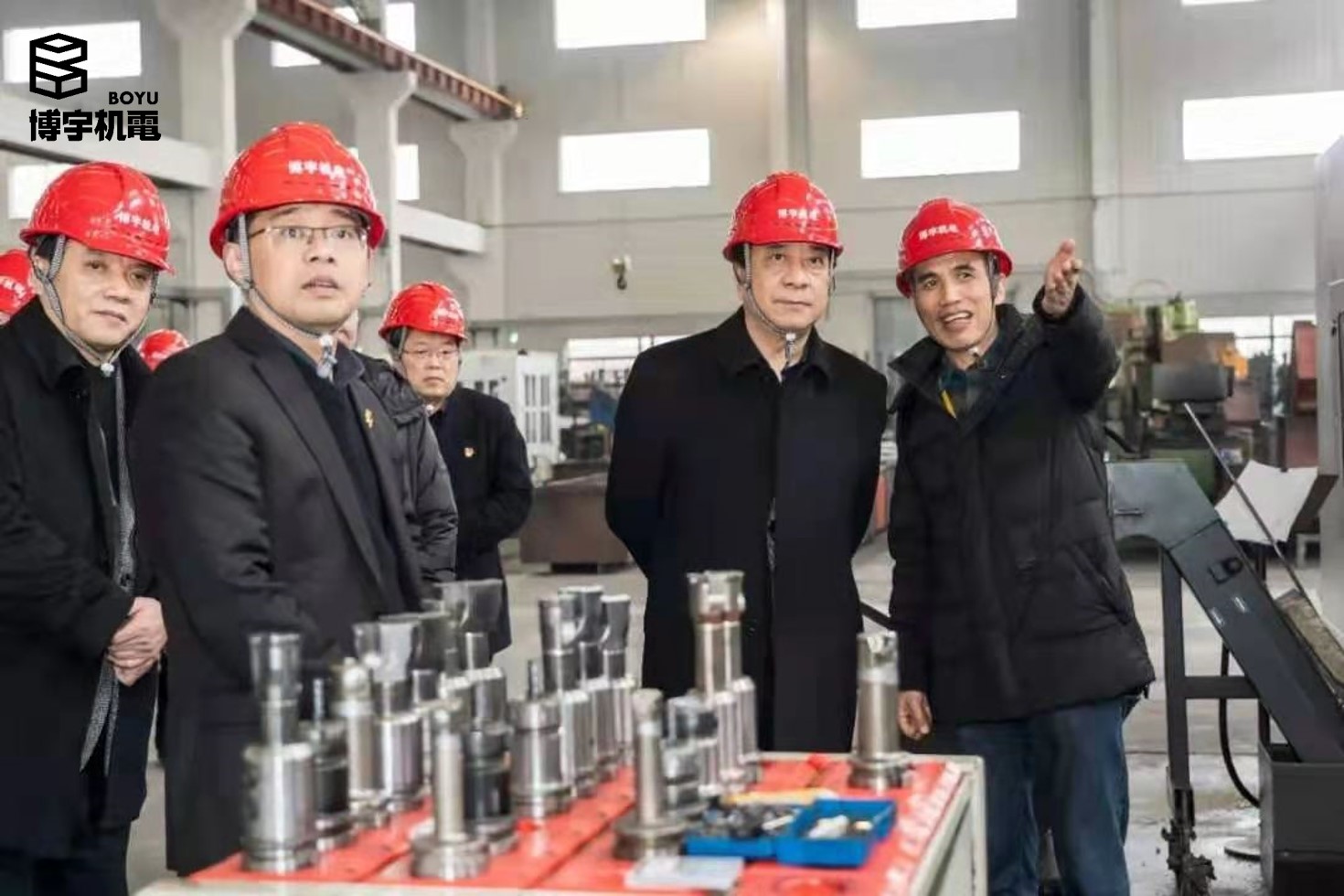 back