Boyu M&E Holds Signing Ceremony for Letter of Responsibilities Regarding Annual Targets and Safety
time:2021/1/8 9:43:50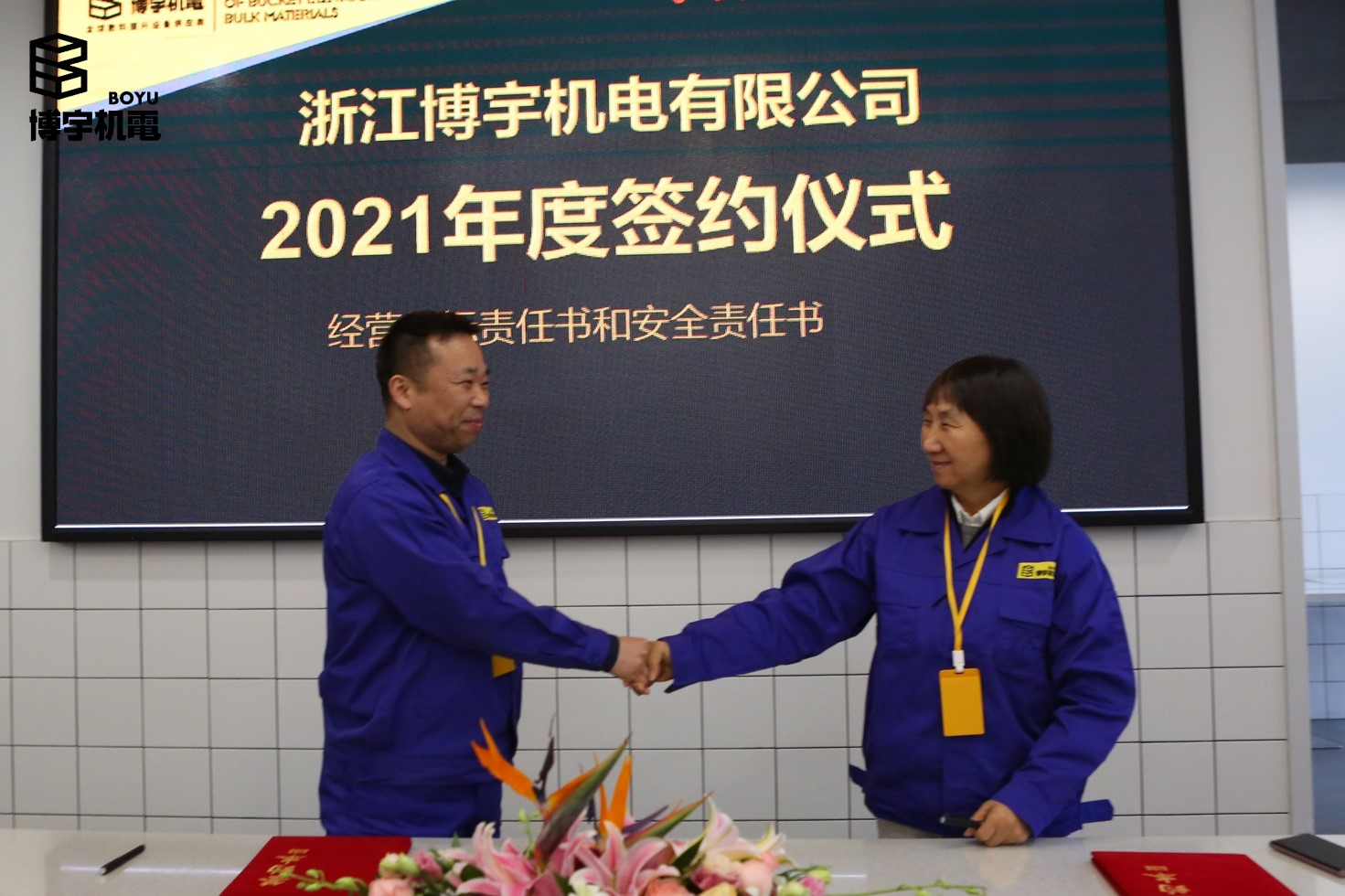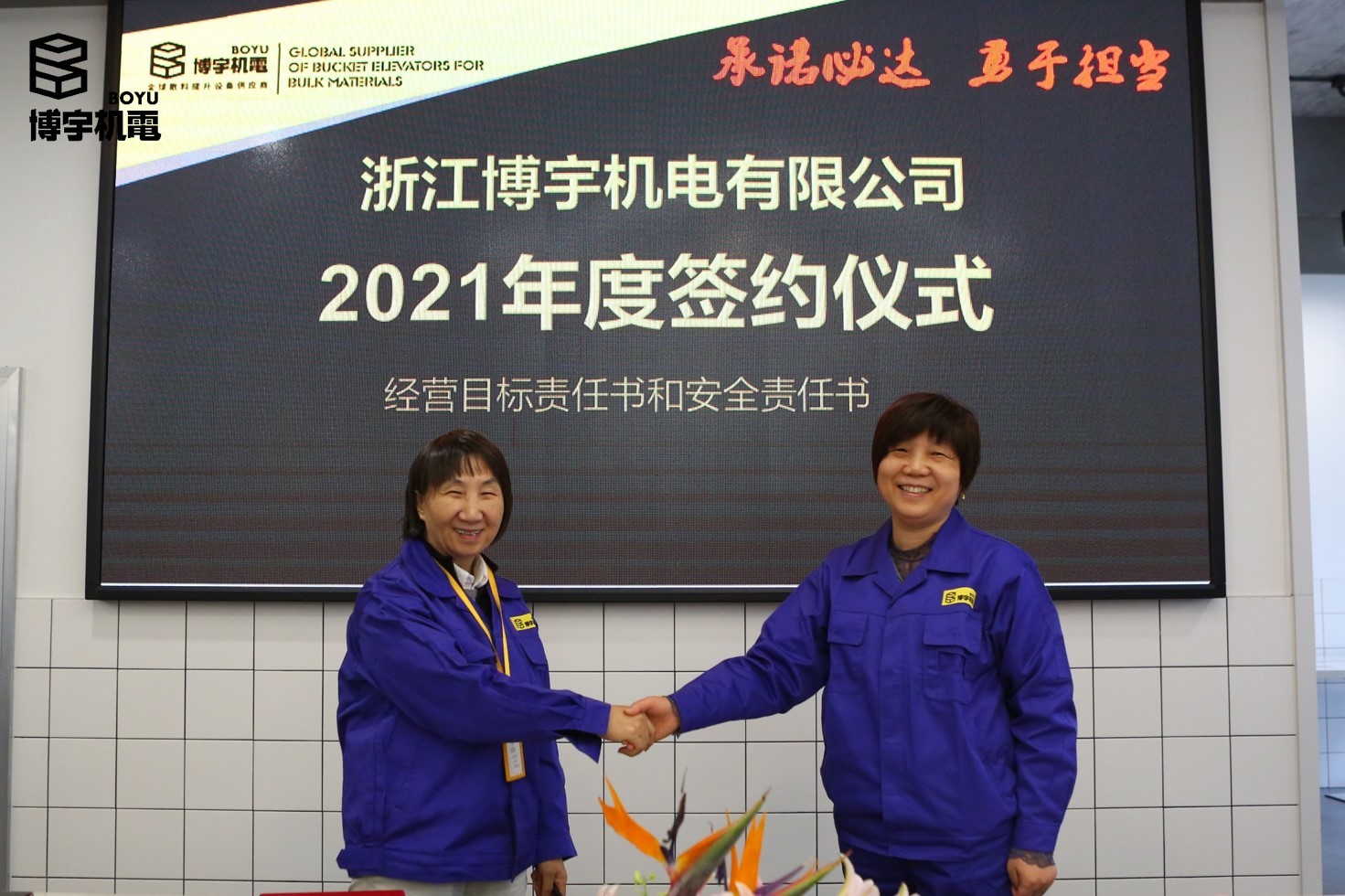 On January 5 2021, Boyu M&E hosted the "Honoring Our Commitments with the Utmost Responsibility" signing ceremony for letter of responsibilities regarding annual targets and safety. The event was attended by the company's board of directors, all senior management in operations, and managers of all departments. Both the Chairman and General Manager spoke, analyzing and summarizing the management tasks of 2020 as well as elaborating the situation faced by the company in the future. They also provided their management thinking, strategic deployment, operational targets, and preliminary areas of focus for 2021. The signing ceremony was hosted by Deputy General Manager Shi Fengliang.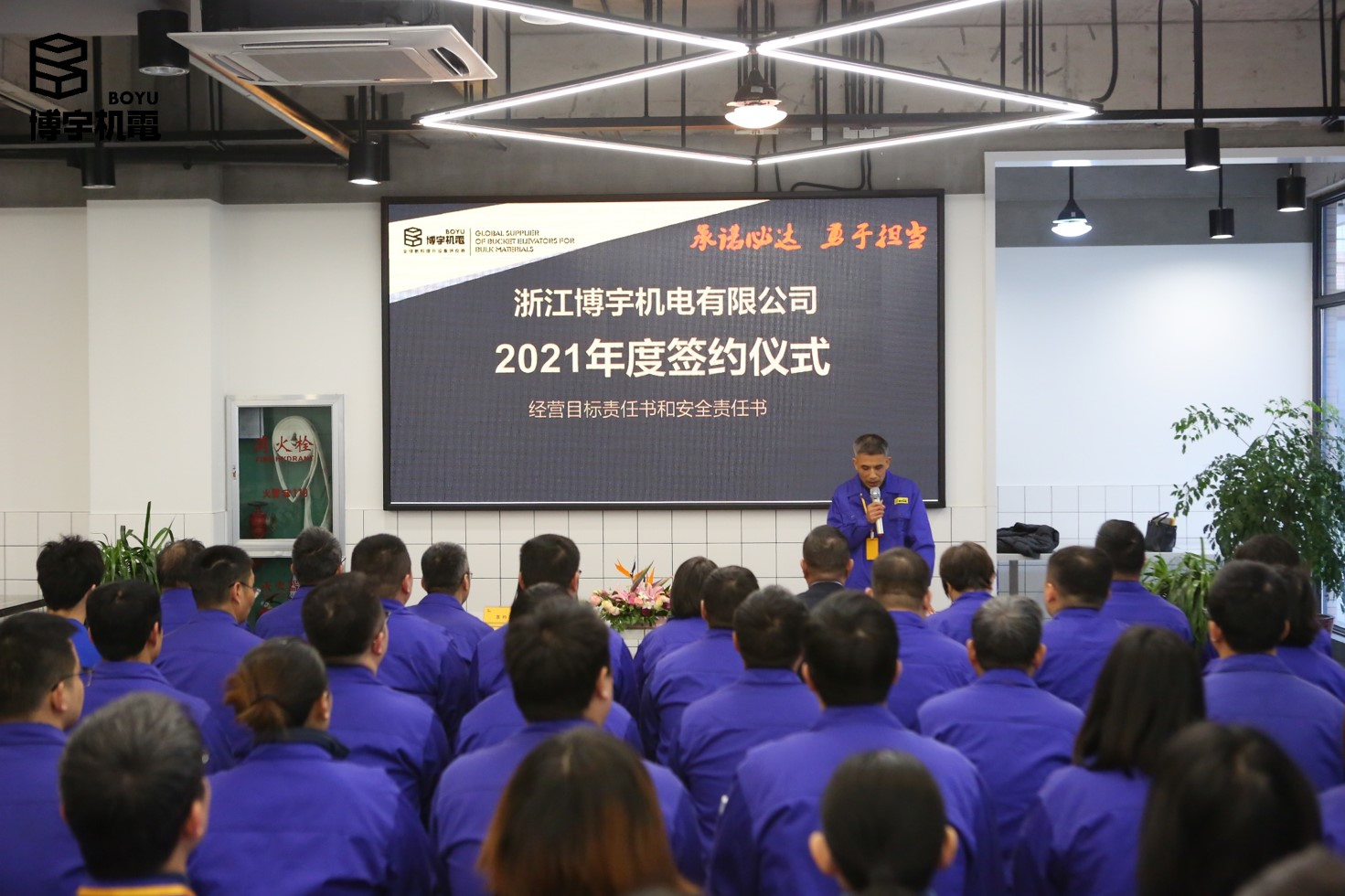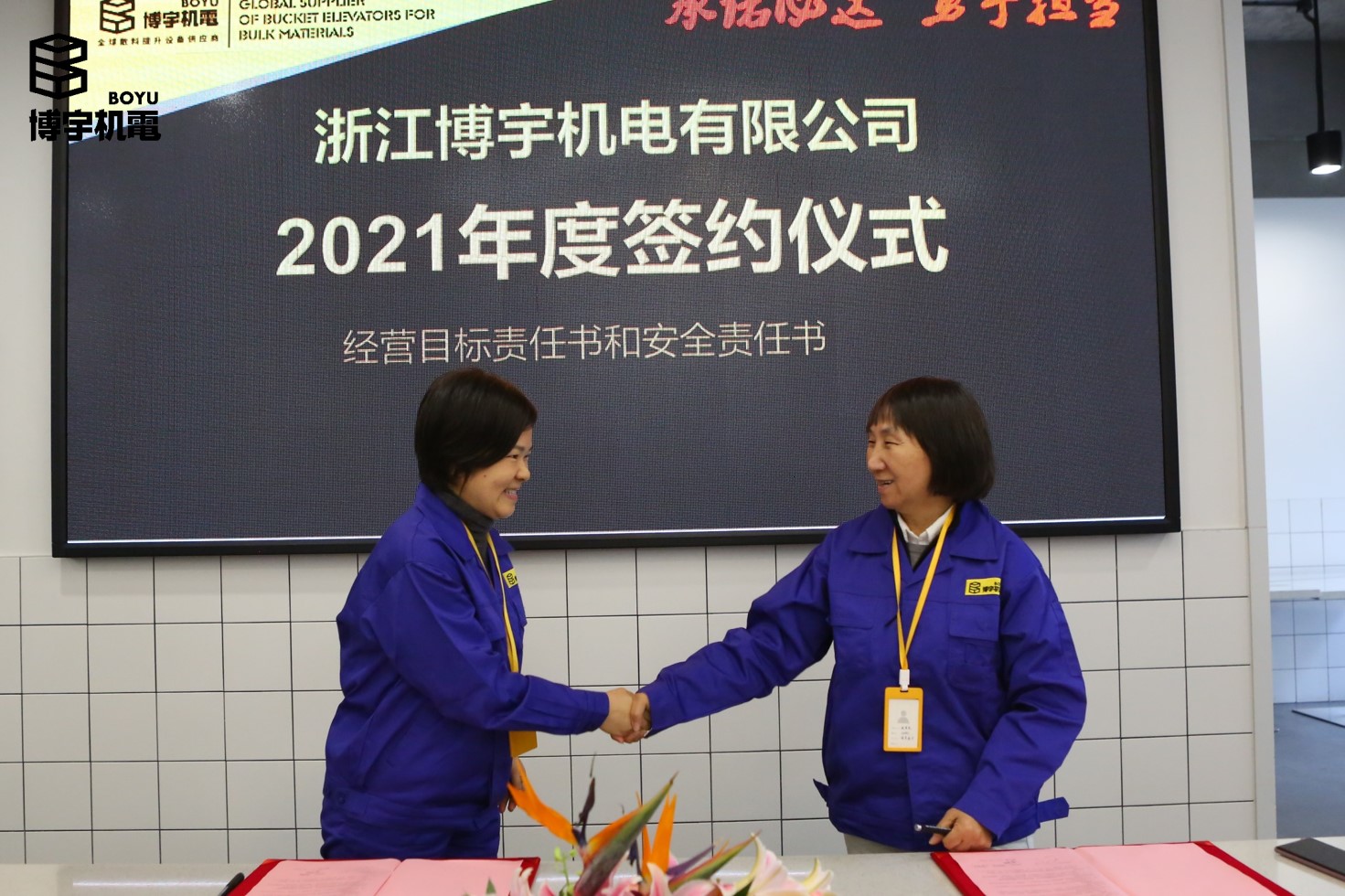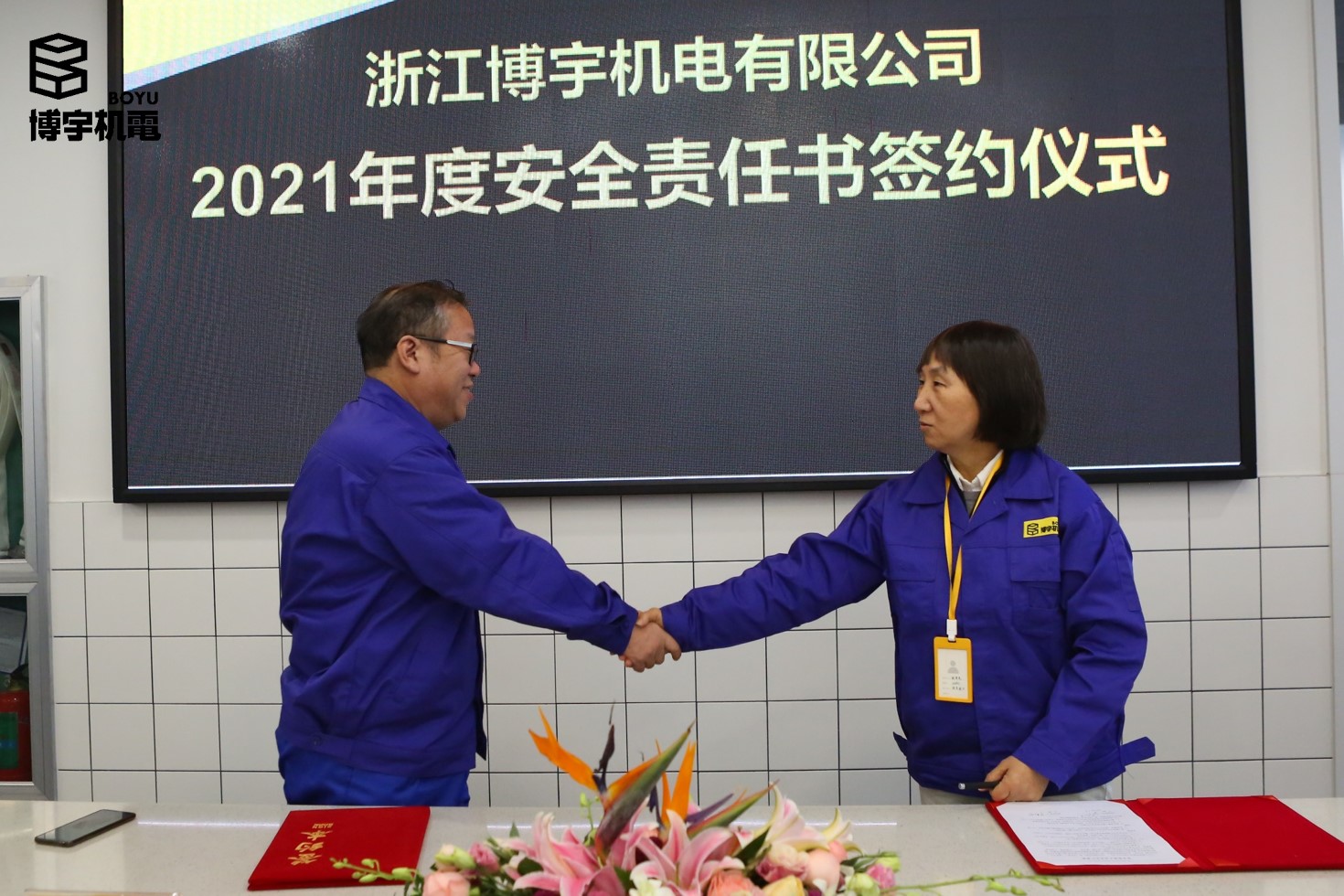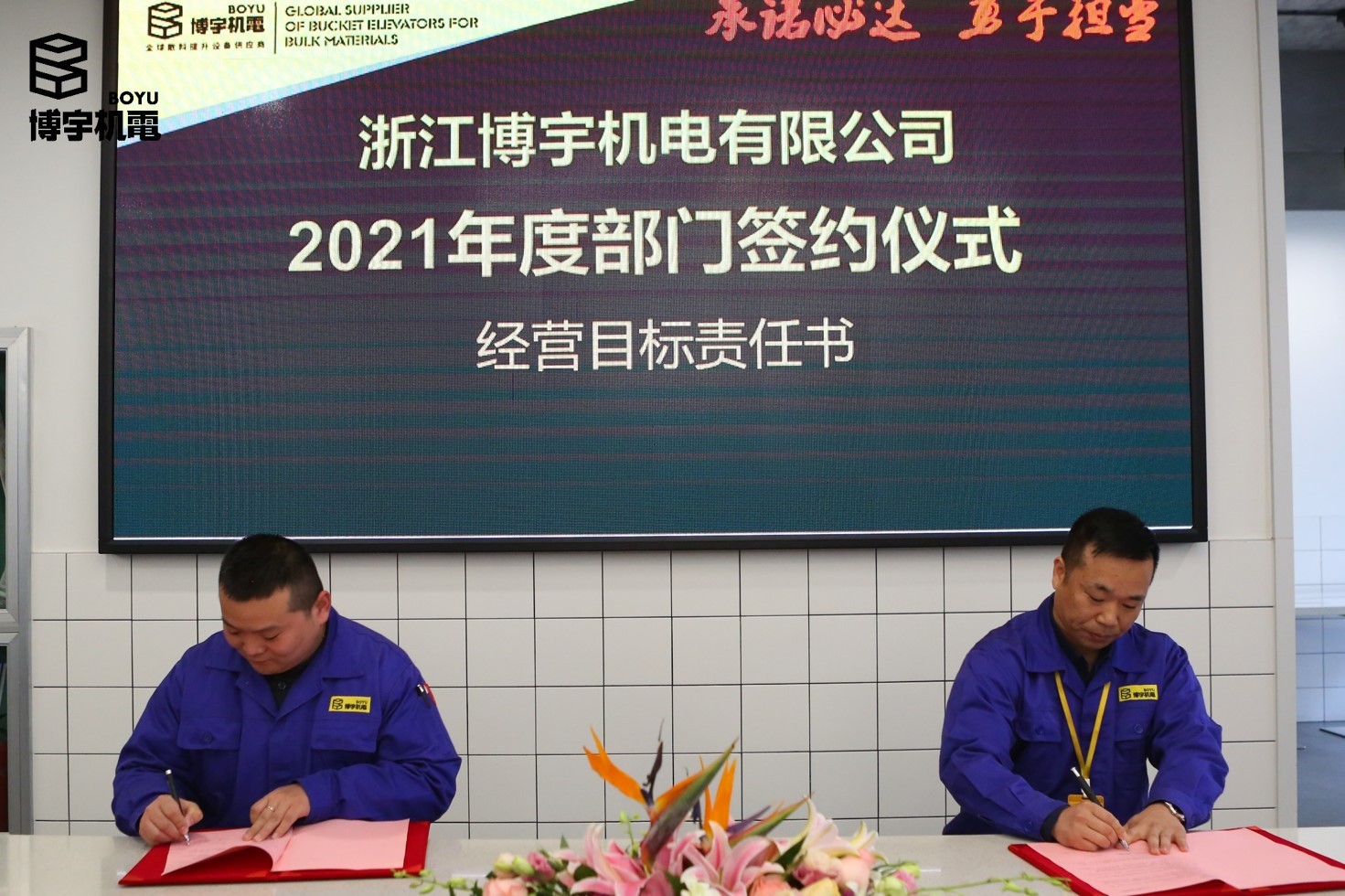 The signing ceremony quantified targets and clarified the goals of each department. The letter of responsibilities states clear responsibilities at all levels and is beneficial for enhancing employees' sense of responsibility and execution as well as facilitating the implementation of performance and annual reviews. The board of directors and key operations staff signed the letter of responsibility regarding annual targets; General Manager Zhang Qinhua, key operations staff, senior level management, and department managers each signed the letter of responsibility for annual targets and safety. Senior management representative Deputy General Manager Zhang Haiyong and middle management representative Sales Director Wang Weizuo provided statements that they would complete all 2021 targets and missions with their full effort while being an example of self-respect, self-reflection, vigilance, self-encouragement, as well as carry a sense of urgency and responsibility.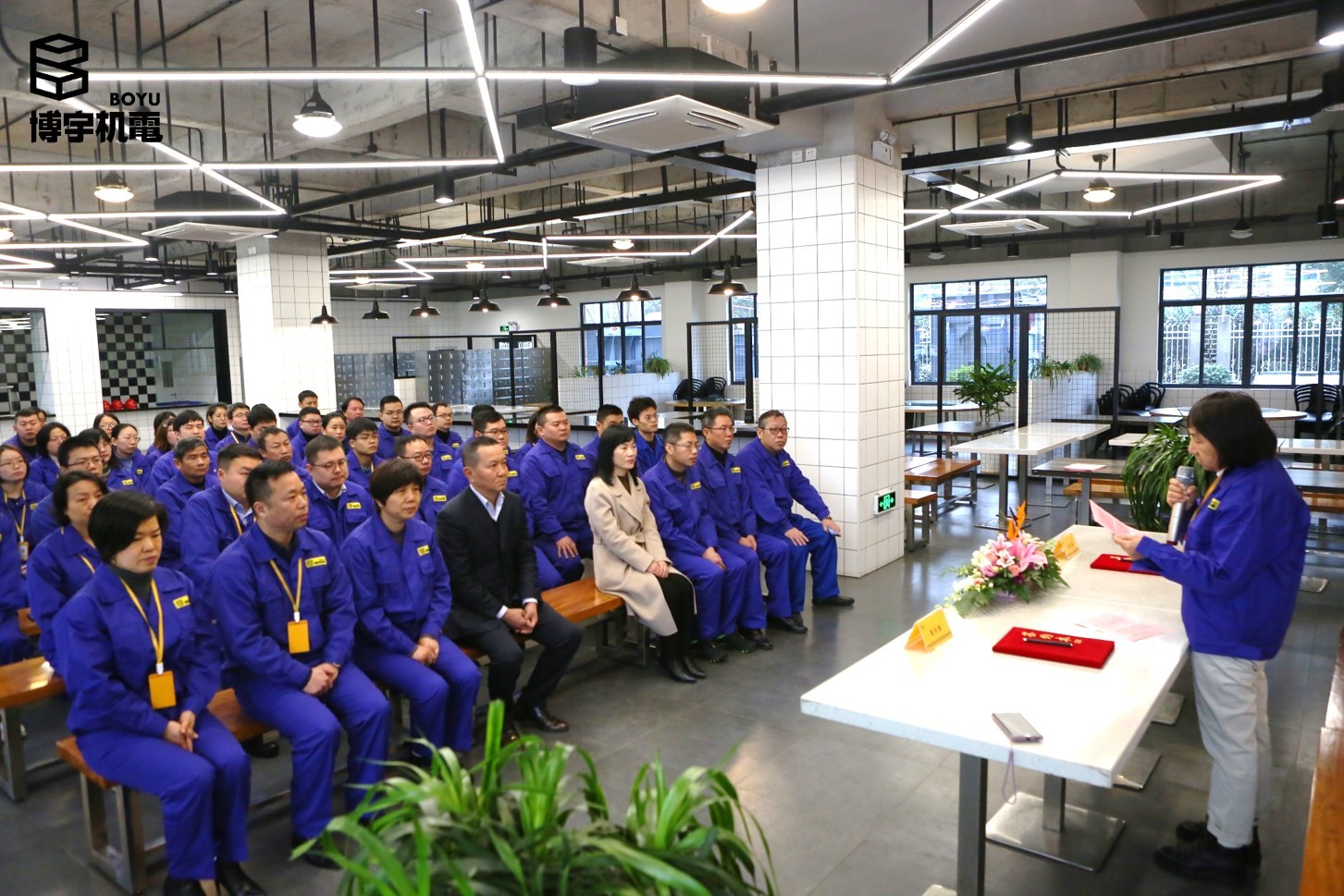 General Manager Zhang Qinhua emphasized that 2021 was a key year for Boyu M&E in achieving their second entrepreneurship. All employees must band together and be ambitious in order to achieve the goal of "3 leads and 4 growths"; the company must continue to expand their leadership within the industry, in technology, and professional services while realizing growth in sales, production value, revenue, and collective income. She also proposed general demands in 4 areas: the first is to establish correct targets and a sense of responsibility by making a habit of commitments and maintaining a high awareness of targets in their work; the second is to have a clear understanding of circumstances and improve their sense of urgency to move forward and survive through hard work as opposed to feeling complacent with small accomplishments or wealth; the third is for employees to improve their own professional qualities and maintaining a full work load, focus on their tasks with self-discipline, establish a clear style of thinking and clear plans for self-growth in 2021 to ignite their passion for the industry and enhance their capabilities; the fourth is to strengthen the spirit of teamwork through mutual trust, support, respect, and understanding. Teamwork should be based on strict principles to drive the company's development.
Finally, Chairman Liu made a closing statement and pointed out that 2021 will be a challenging year for Boyu M&E. He asked all employees to work closely under the guidance of the general manager and key operations staff while remaining confident, be assertive during change, seize opportunities, and fulfill their potential so that everyone may share the glory of an exceptional performance in this new year.
Signing the letter of responsibility regarding targets greatly encouraged confidence in all employees by giving them a goal to work towards as well as results that can be evaluated. Under the leadership of the board of directors and key operations staff, we will meet challenges with enthusiasm and 100% execution in our continued pursuit in the spirit of "Pursue perfection of products and dedicate excellence of service to accomplish this task" to exceed 100% of our targets. We will push Boyu M&E to new heights in 2021 and achieve our mission of a second entrepreneurship!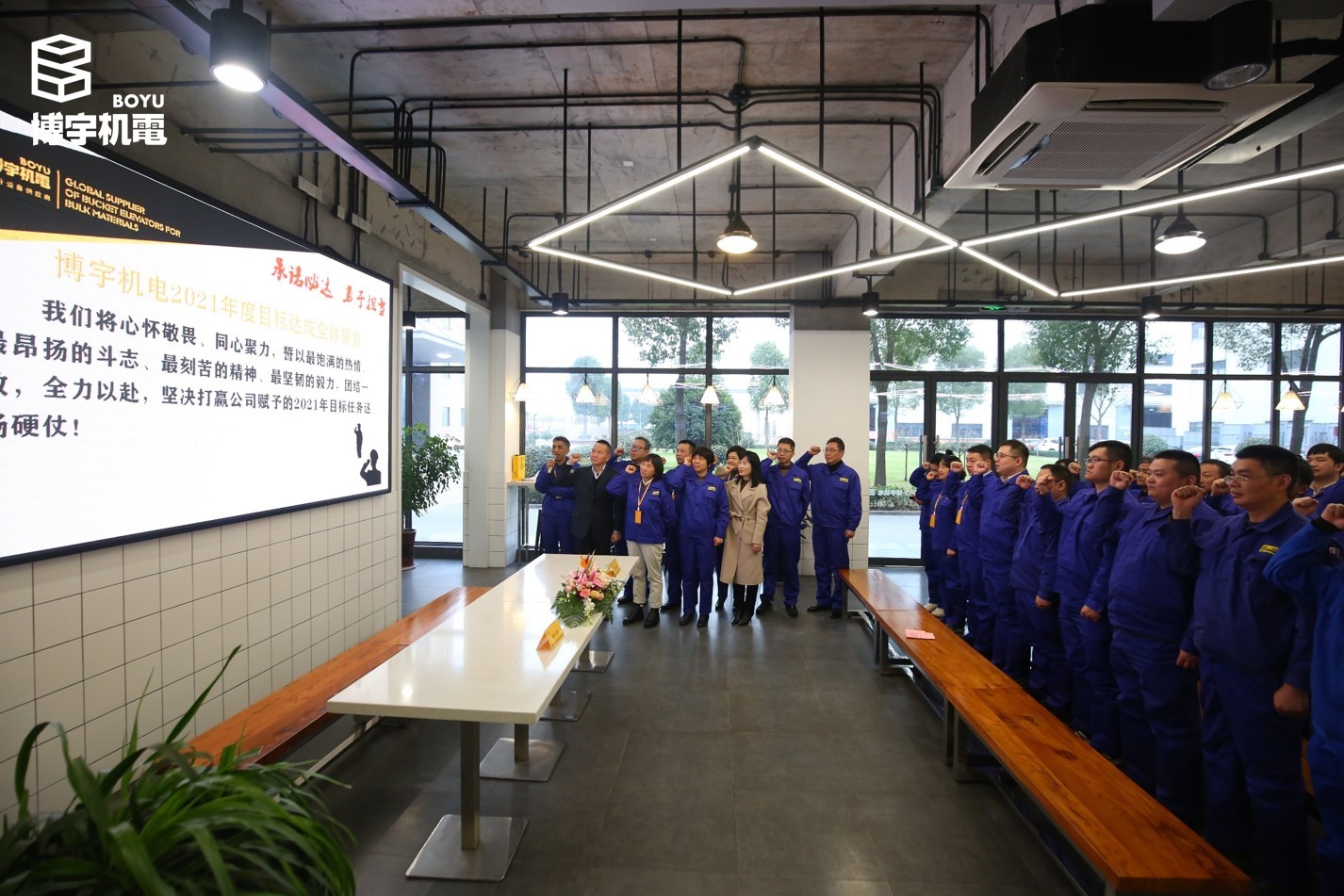 back