Brainstorming - Boyu M&E annual strategic decoding meeting has successfully reached the goal
time:2020/12/23 23:00:45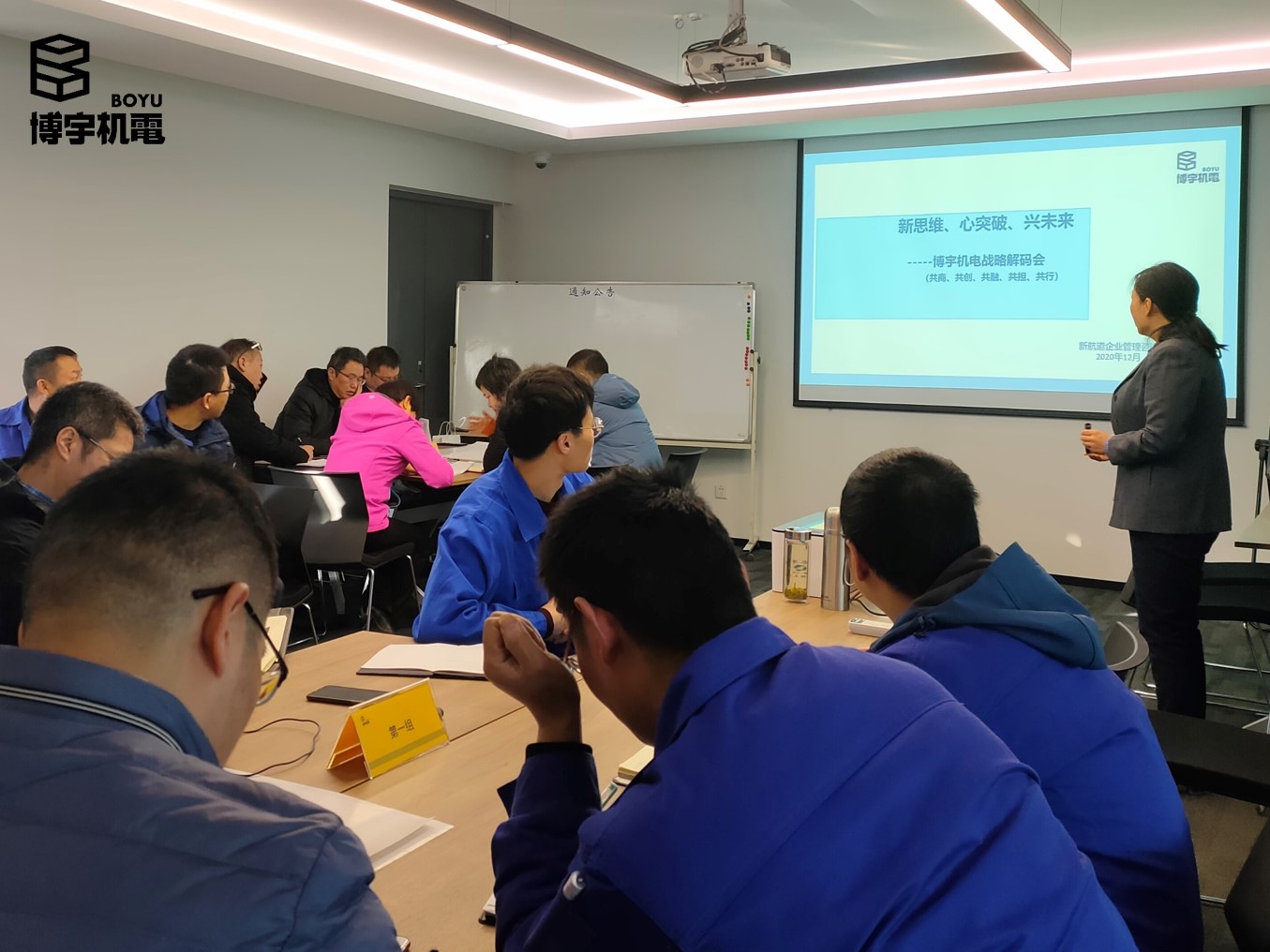 Since the global competition is in full swing, in order to achieve the goal of continuous growth and sustainable operation, Boyu M&E has held an annual strategic decoding meeting On December 5~6. The company specially invited the professional lecturer Zhang, Qinxang from New Chanel Enterprise Management Consulting Company to serve as the host and instructor for the forum "New Thinking, Heart Breakthrough, and Emerging Future". Chief Engineer and Director of R&D Center Zhu Guifang, Deputy General Managers Zhang Haiyong, Shi Fengliang, Lou Jinxia and others had also participated in the discussion throughout the process.
The leader thought highly of this forum, and the front-line employees were highly involved. Dozens of the junior employees were divided into three groups to participate in the discussion, to assess the company's internal conditions and external environment by SWOT, to analyze the market positioning and future industrial development trends of Boyu M&E; reviewed the past, based on the current situation, and discussed the future.
The people in the positions can best reflect the situations in the jobs. By the discussion of "Brainstorming", the thoughts of each employee have been heard, and each opinion was highly concerned. People from different positions and departments expressed their opinions and thoughts together to inspire unexpected, creative ideas. Boyu M&E received valuable ideas from the staffs during the discussion, and a new kind of interaction and communication channels have then built.
The annual strategy meeting brought about more foresights and new perspectives by clear-cut discussion contents and deep conversations. Allowing the employees to better understand the specific goal, strategies implement direction of Boyu M&E, and the standpoint and perception of each department, to hit the goal for cross-department communication and consensus strengthen. Boyu M&E will turn our staffs 'efforts into motivations; continuingly gallop ahead on the path of equipment delivery. In 2021, we deeply believe that Boyu M&E and our employees are well understood the duty we carry on shoulders, and definitely will spare no effort for the goals we have in common, for a better and smoother development to all of us in Boyu M&E.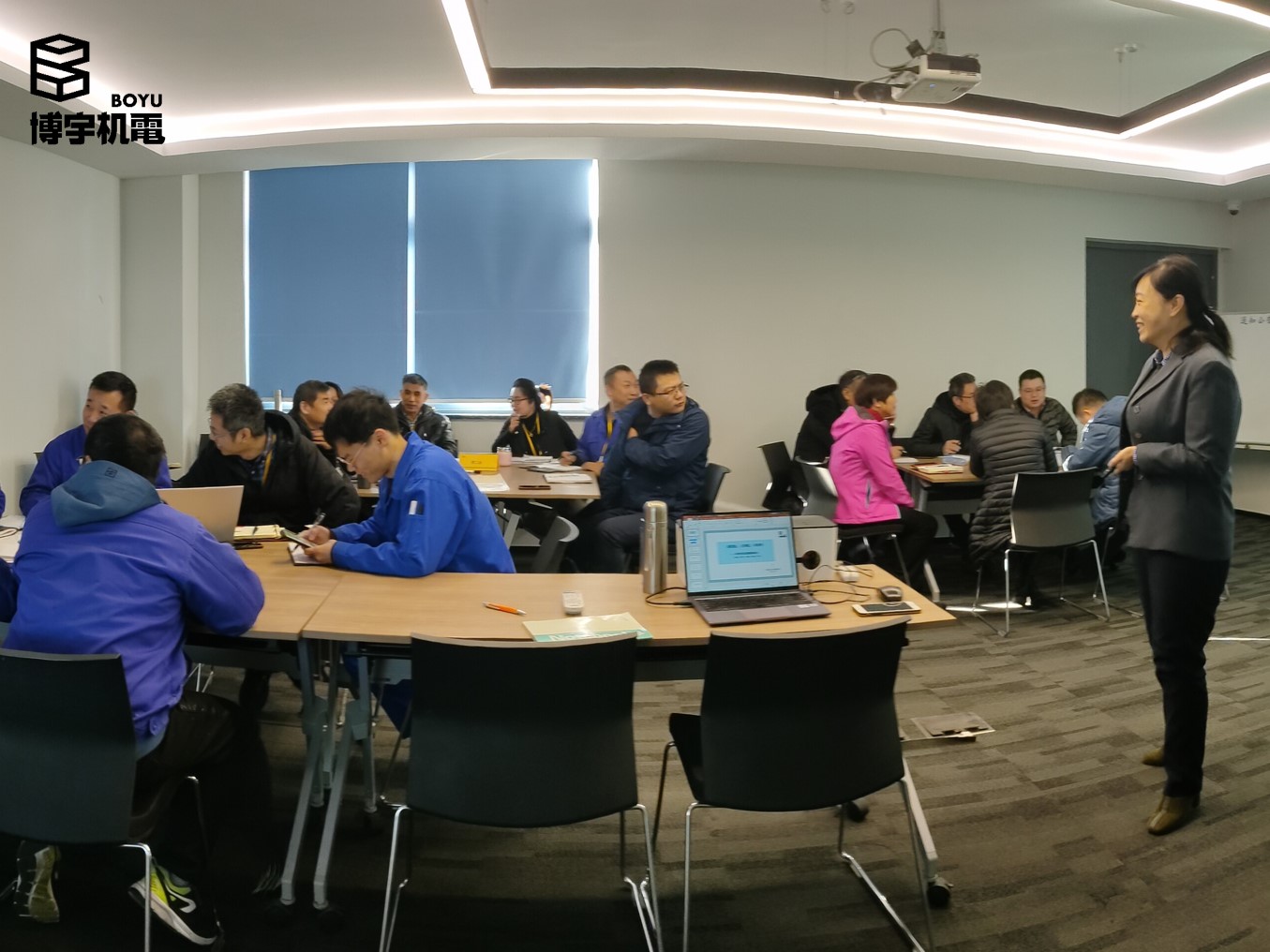 back